Want to keep your privacy? Know the law. Click the banners to visit organizations
involved in protecting your rights of privacy.
Chilling Effects Dot Org
Chilling Effects aims to help you understand the protections that
the First Amendment and intellectual property laws give to your online activities.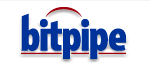 Privacy Rights Documents


American Civil Liberties Union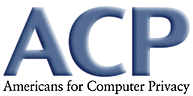 Helping Canadians protect themselves online


The Privacy Rights Clearinghouse is a nonprofit consumer education, research, and
advocacy program. Our publications empower you to take action to control your
personal information by providing practical tips on privacy protection.